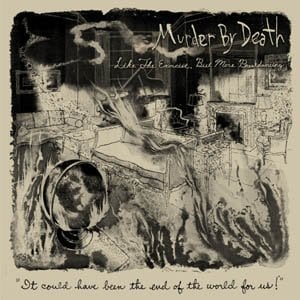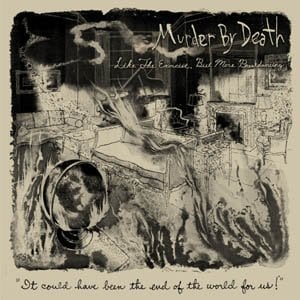 20TH ANNIVERSARY ON GOLD VINYL- Like the Exorcist, But More Breakdancing
$22.00
20th Anniversary pressing on GOLD vinyl.
Track Listing
1)Those Who Stayed
2)I'm Afraid of Who's Afraid of Virginia Wolfe
3)A Caucus Race
4)You Are the Last Dragon (You Possess the Power of the Glow)
5)Joe Bou
6)Flamenco's Fuckin' Easy
7)Intergalactic Menopause
8)Those Who Left
9)Holy Lord, Shawshank Redemption is Such a Good Movie!
Murder By Death's debut album "Like the Exorcist, But More Breakdancing" is an eclectic album, ranging from beautiful and ambling string-laden compositions to aggresive, complicated and dark rock songs. Songs from this album have been used in practically every form of media, from independant movies to dance recitals to BMX videos. It was recorded and mixed in six days at Acme Studios in Chicago, IL by Tim Iseler.